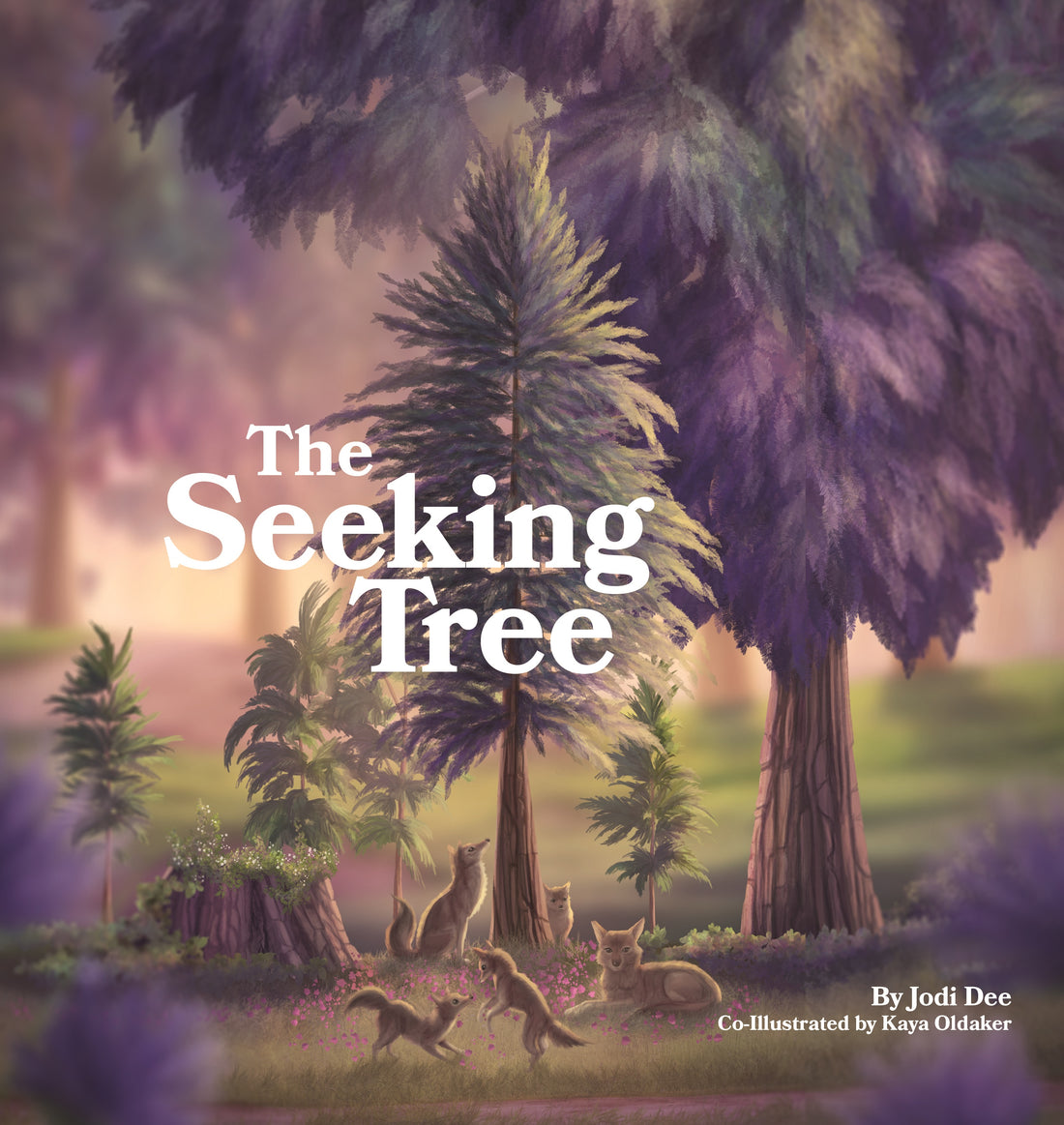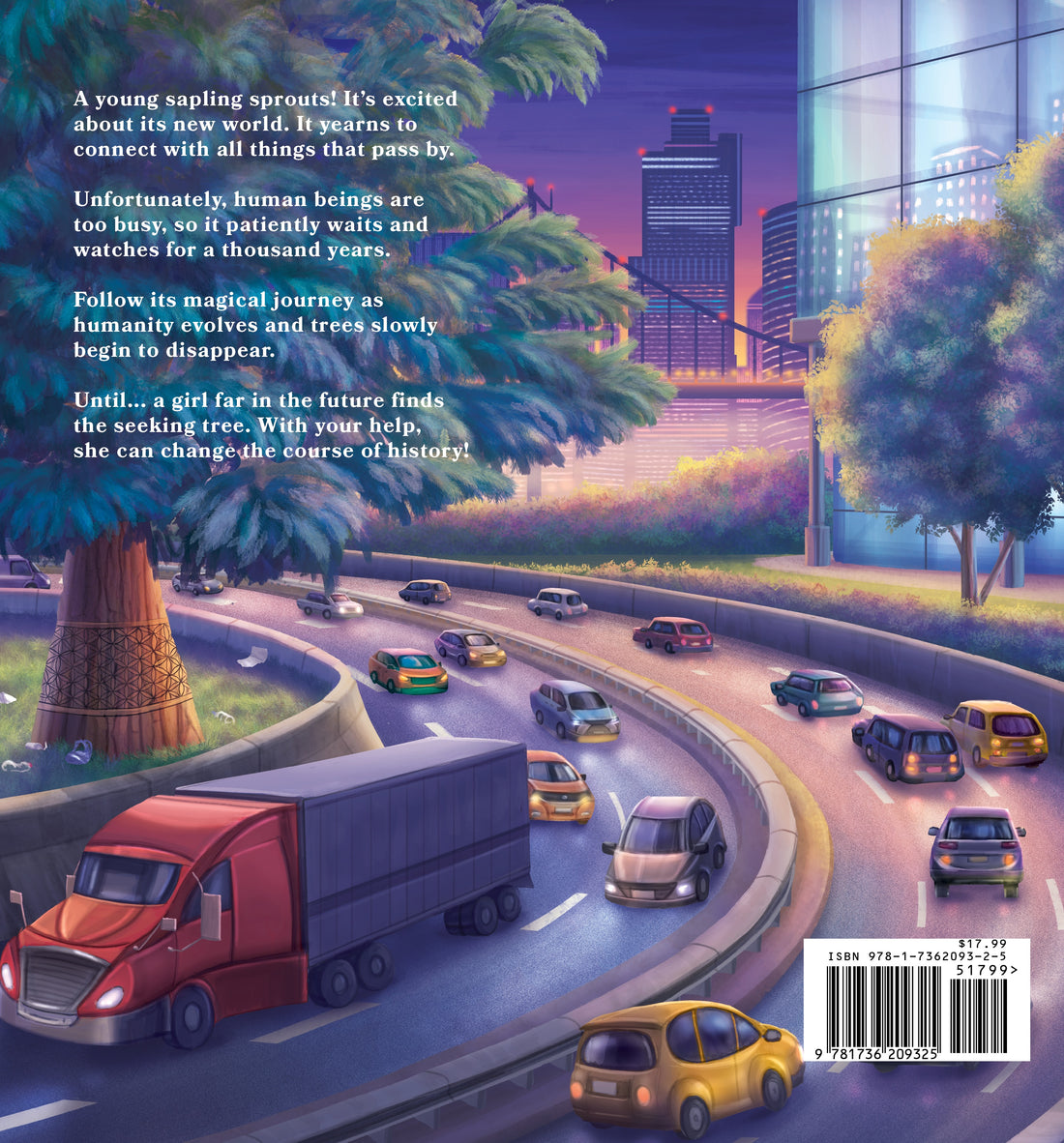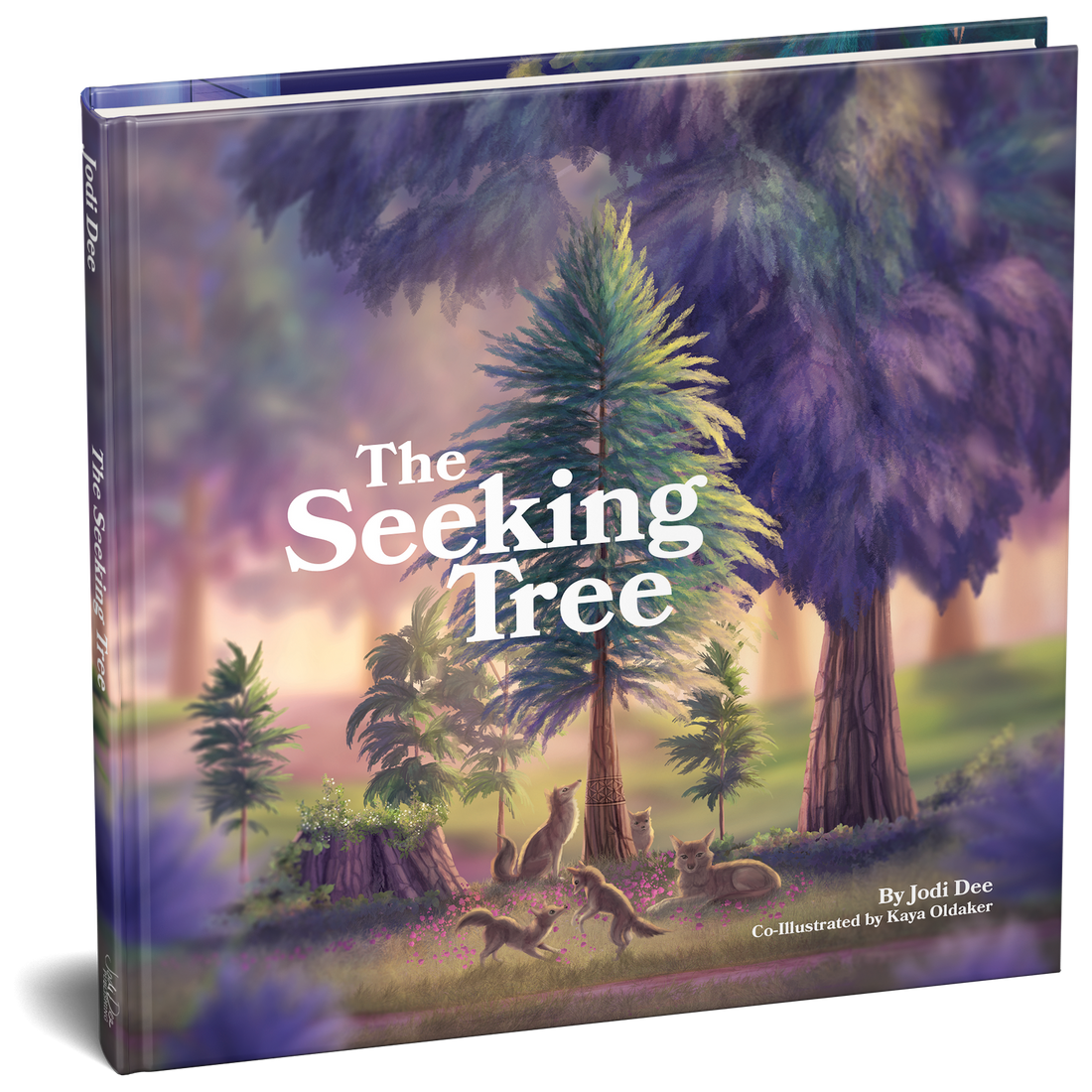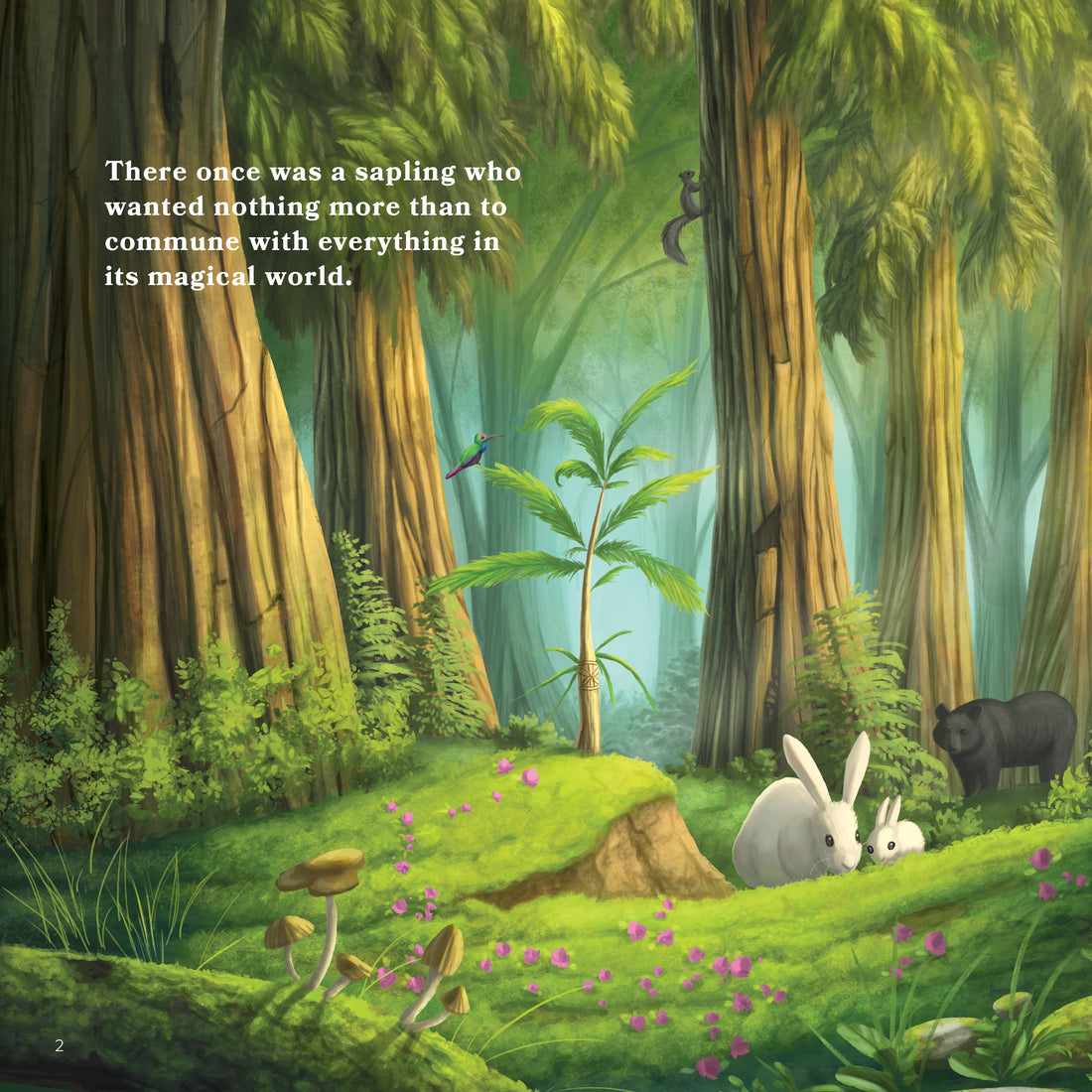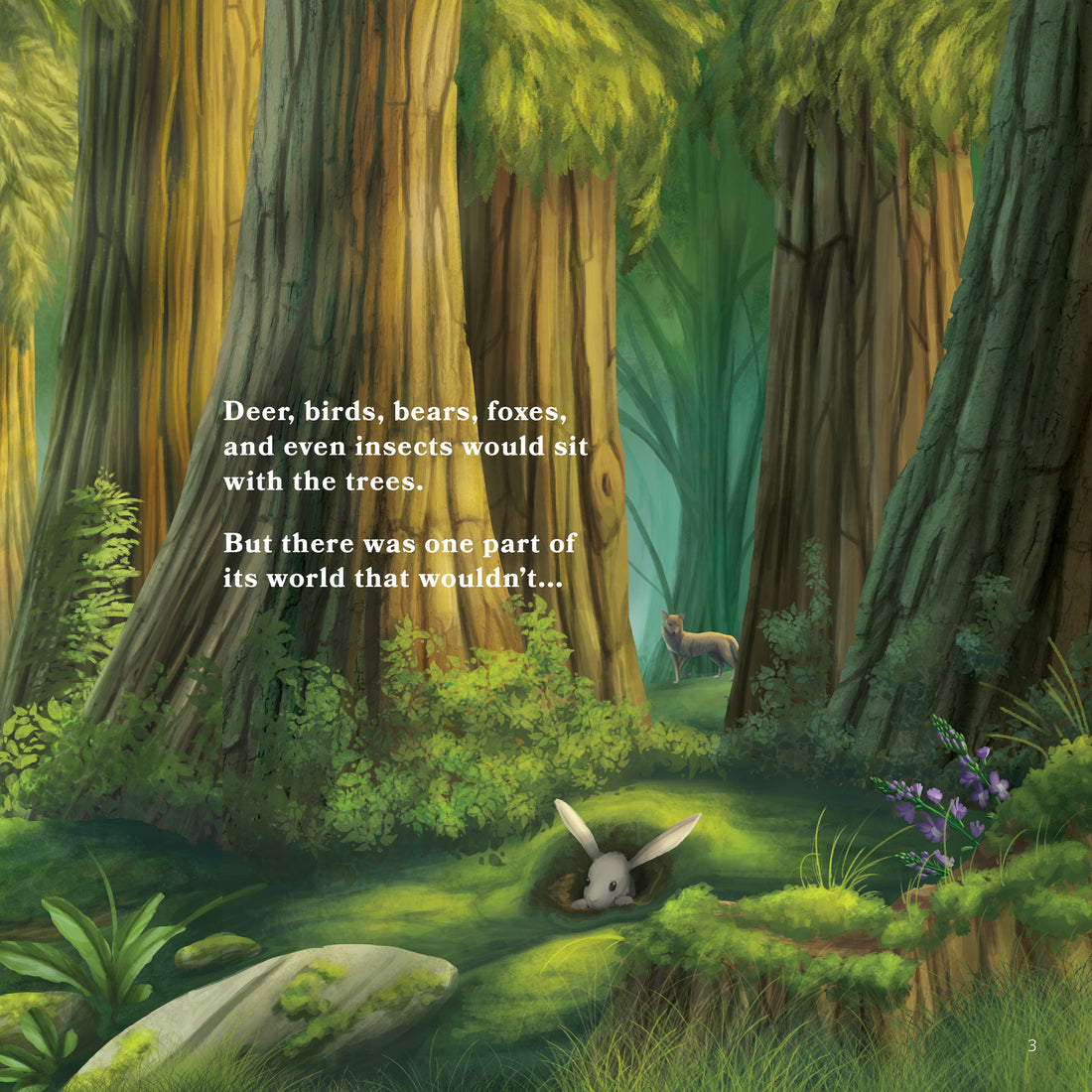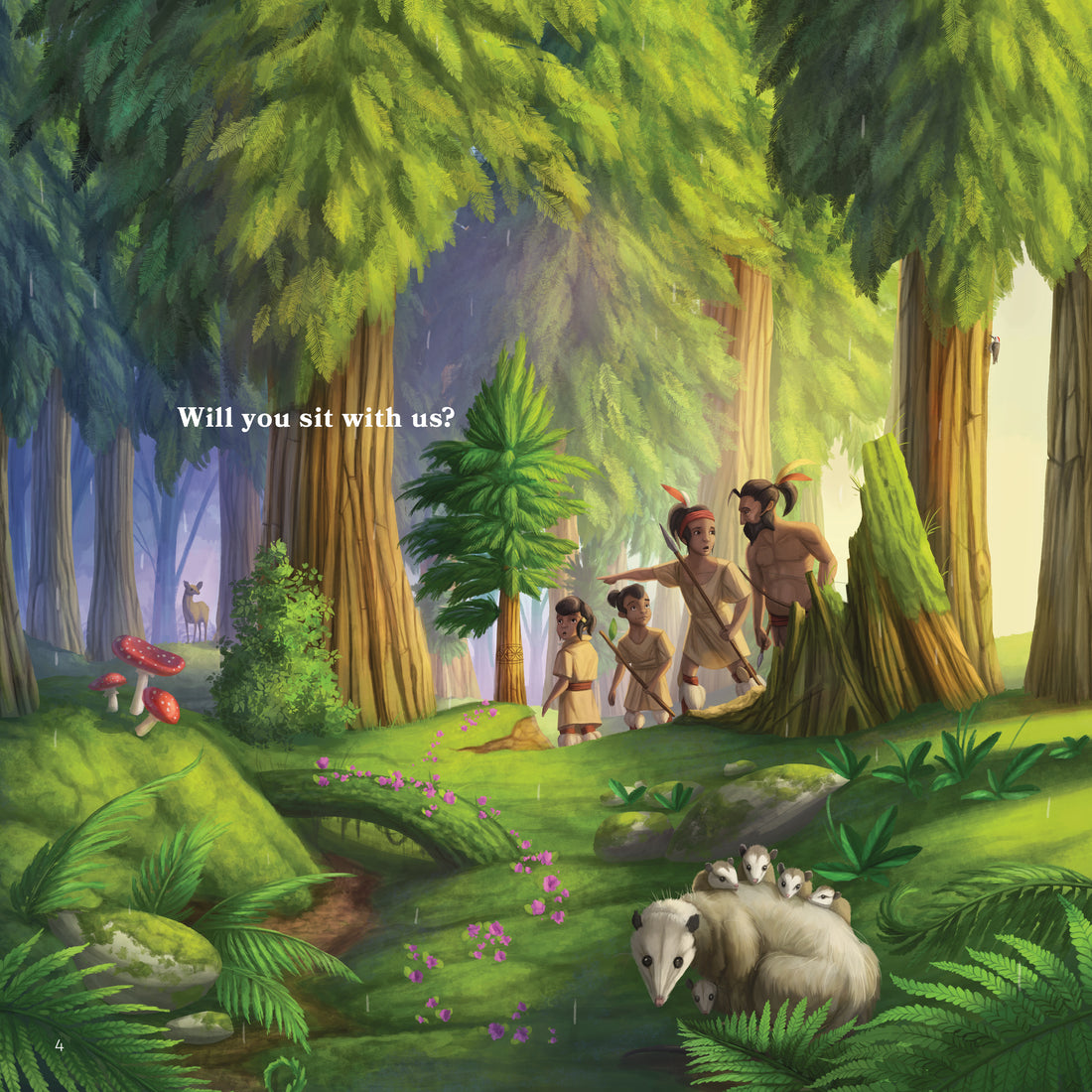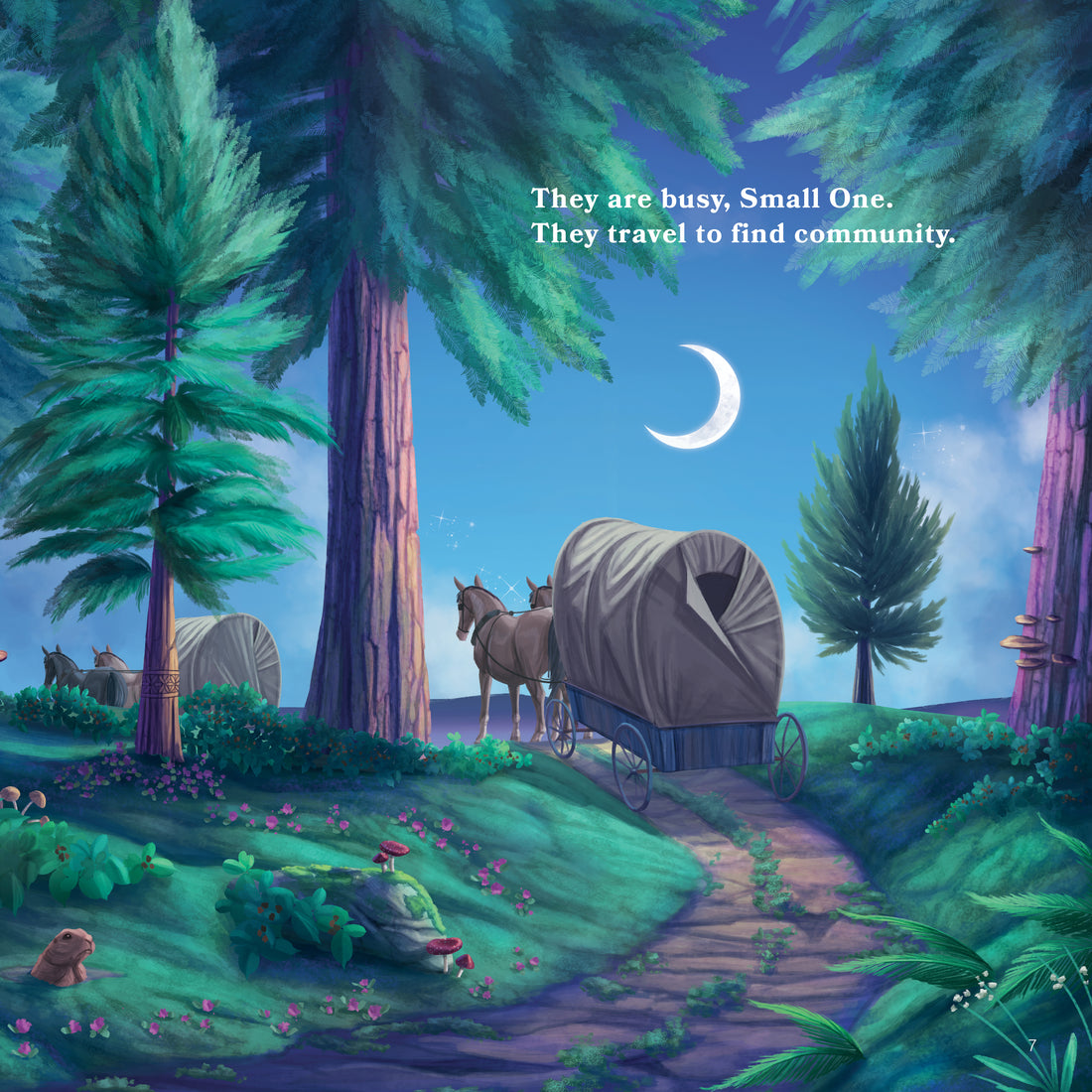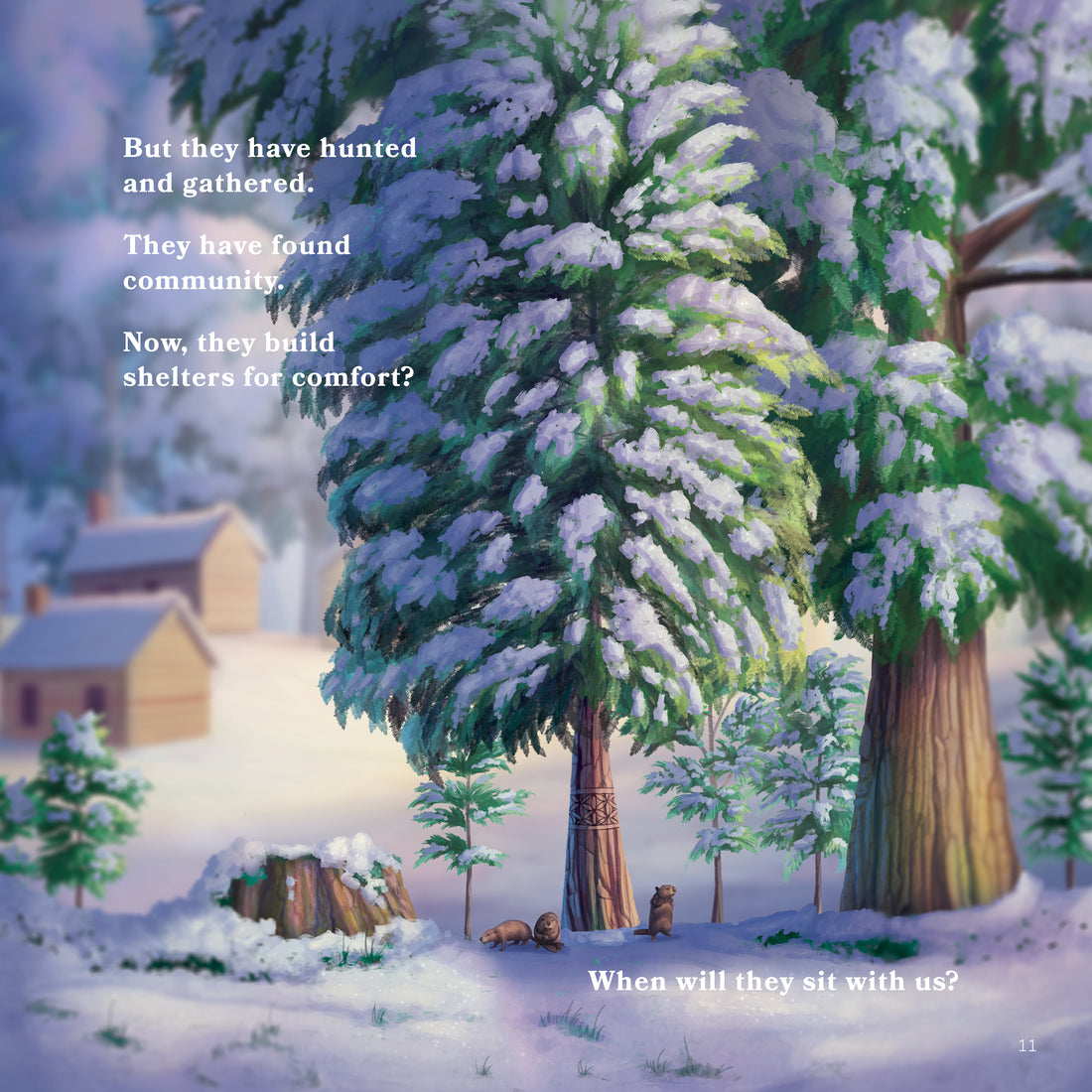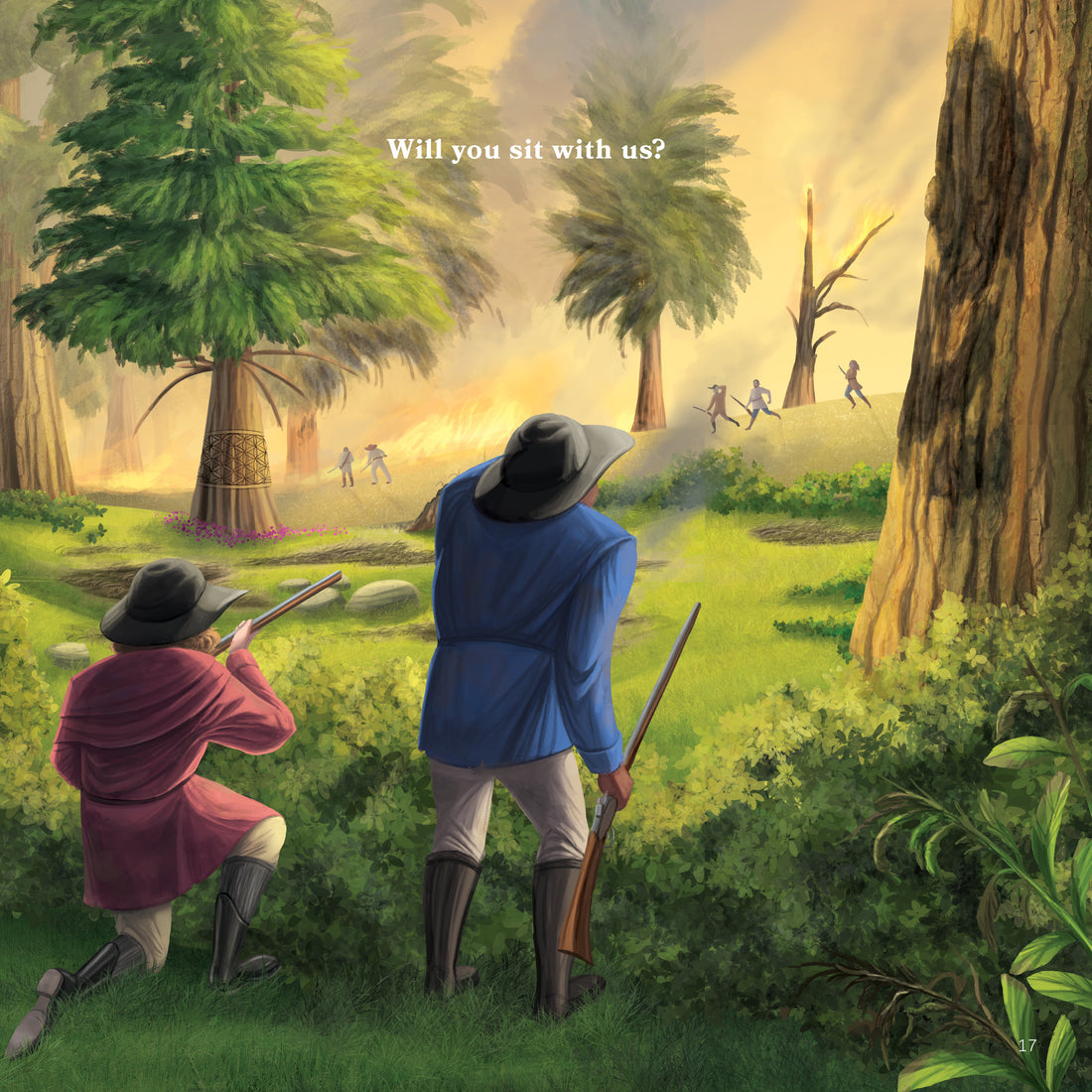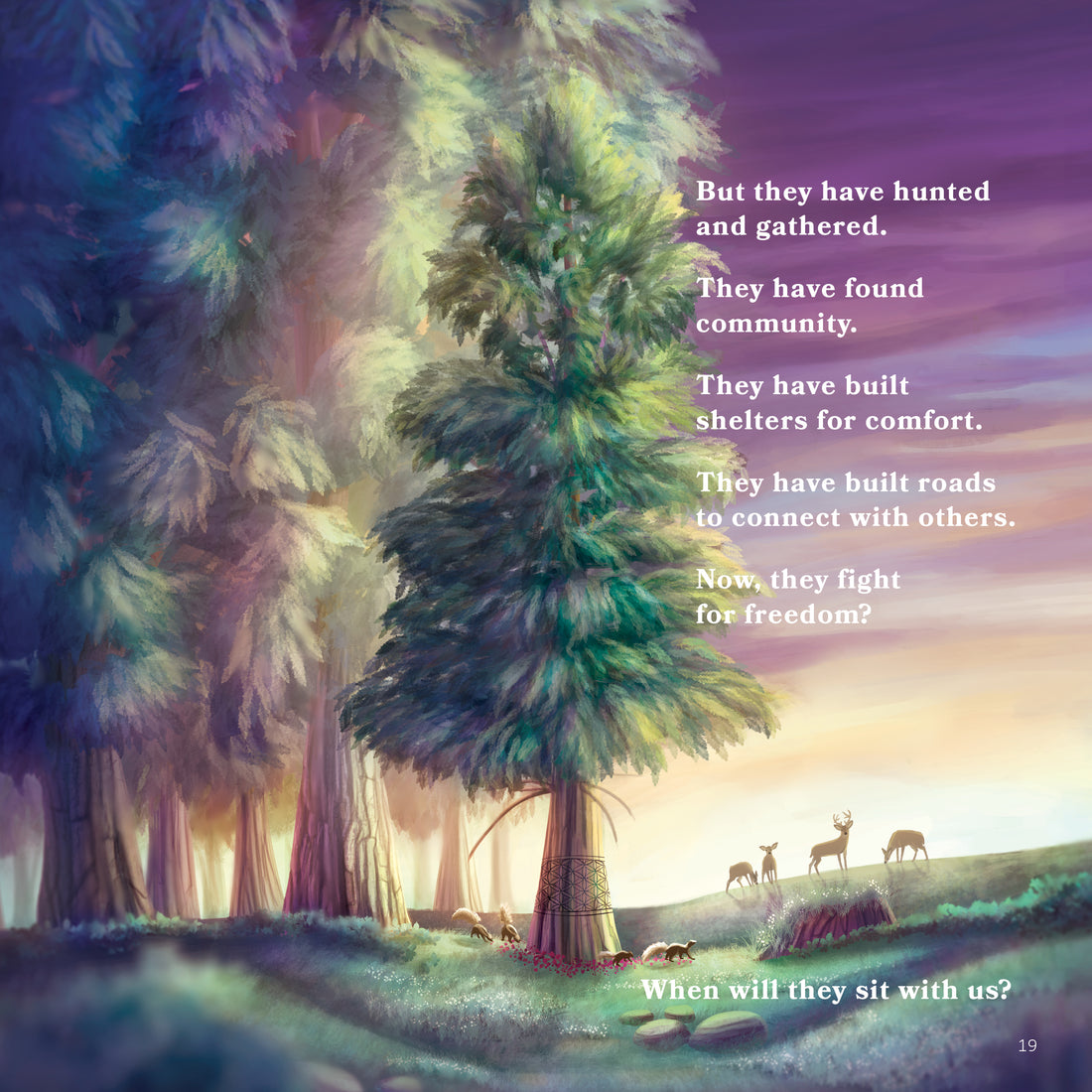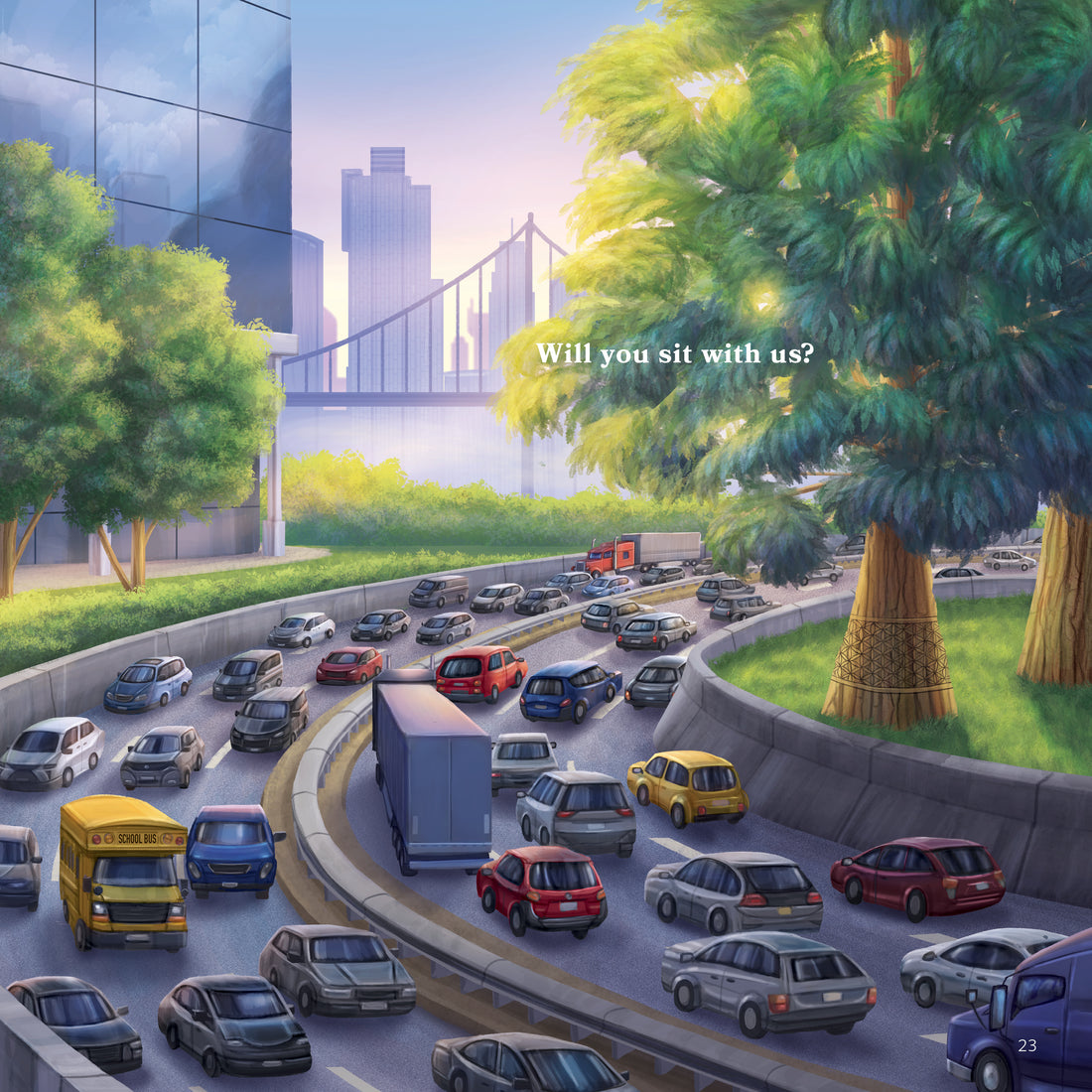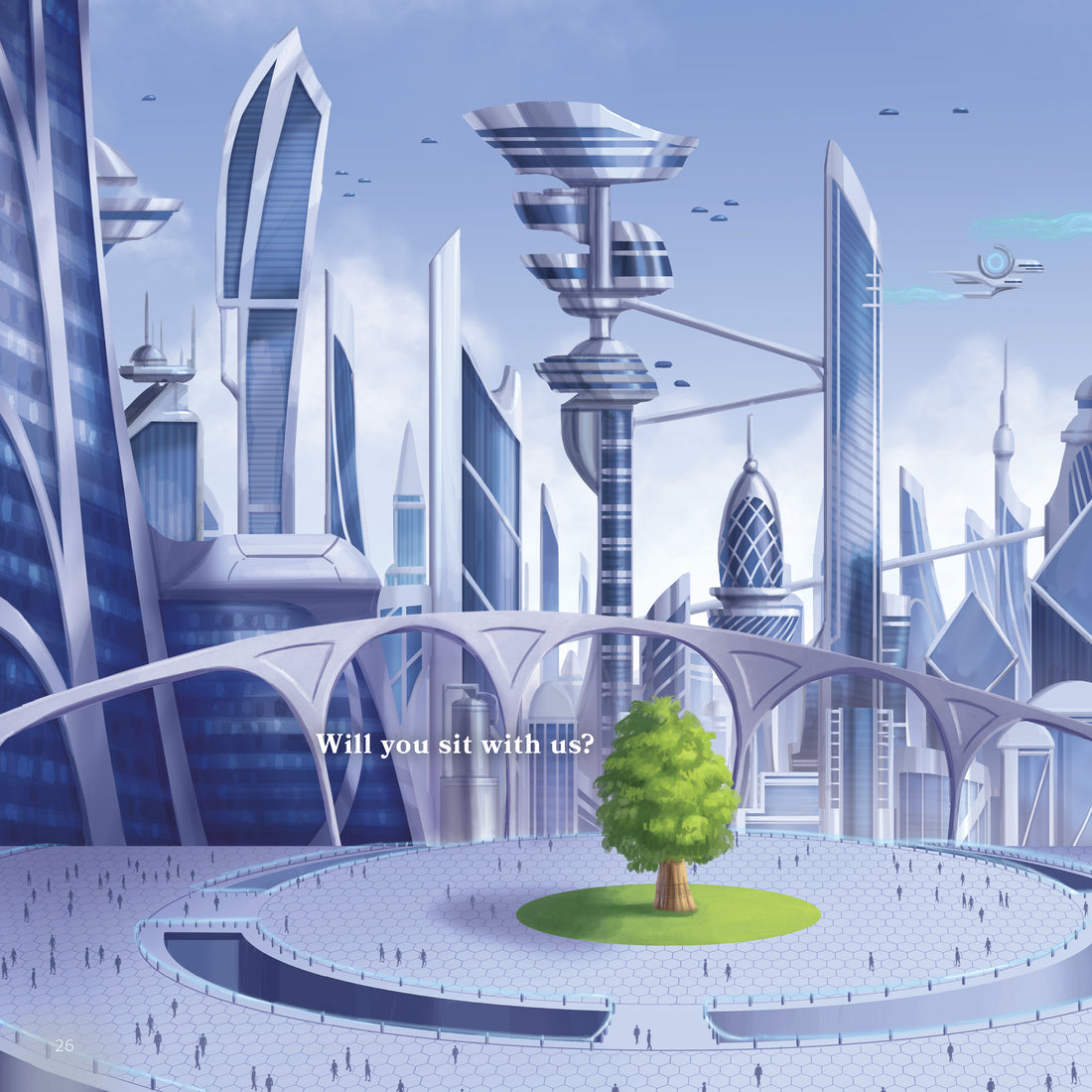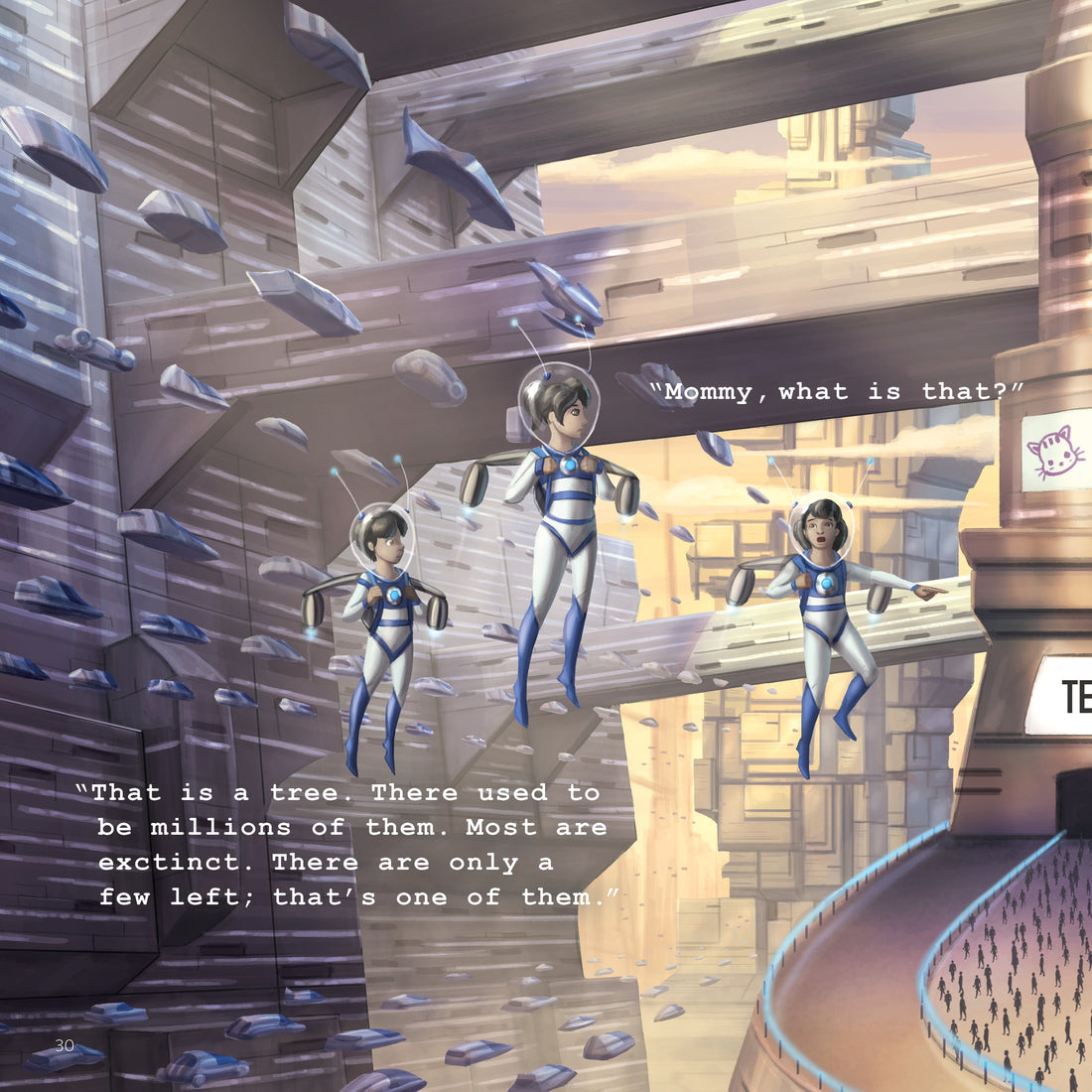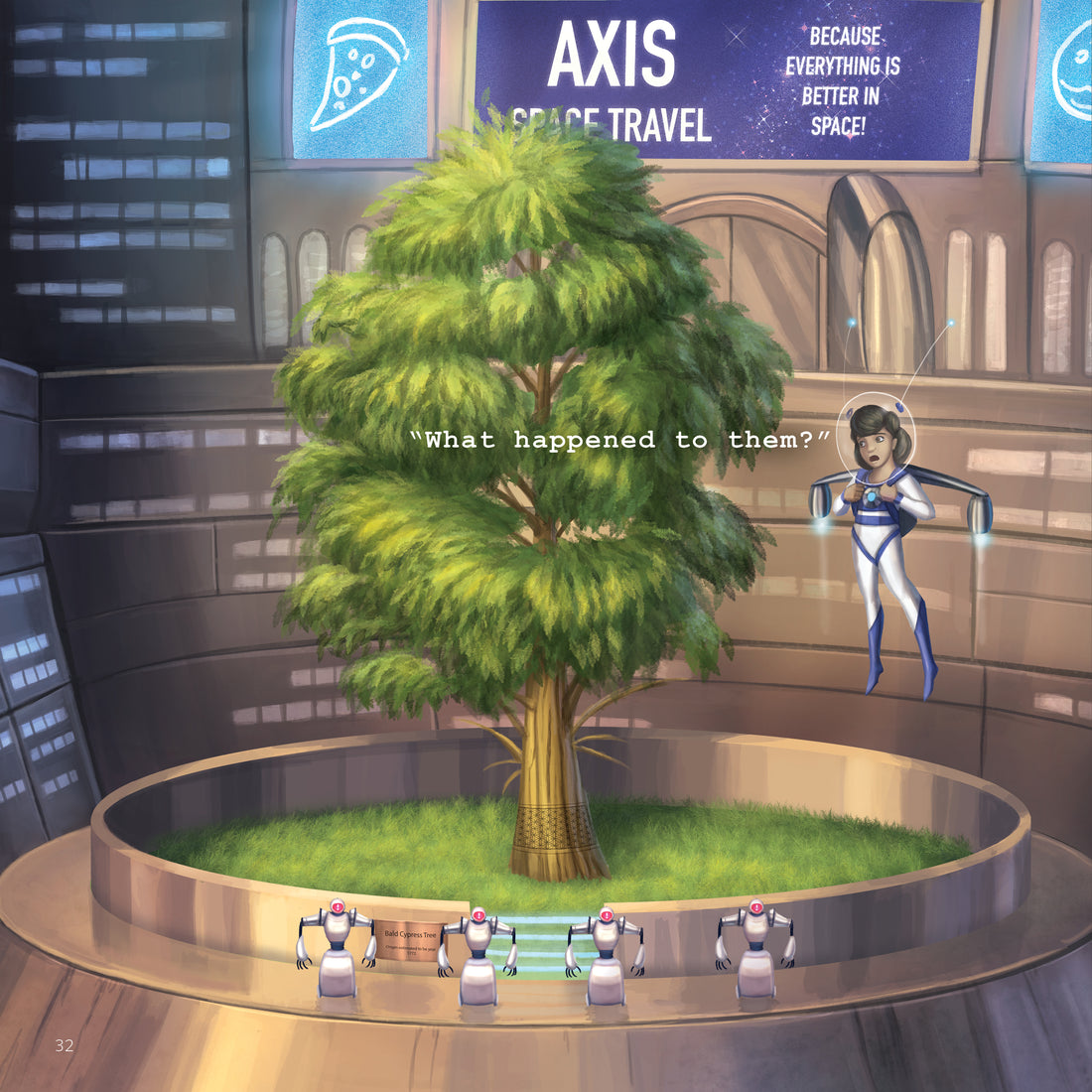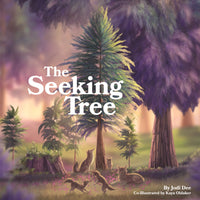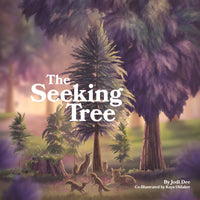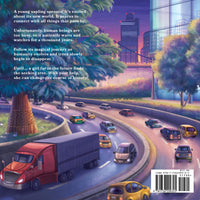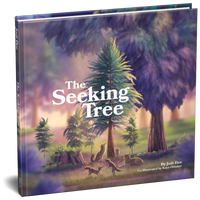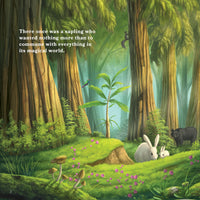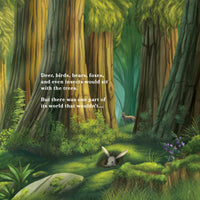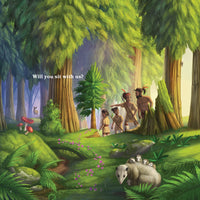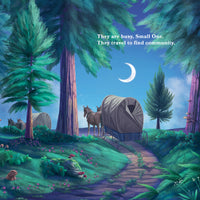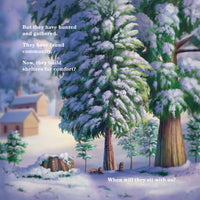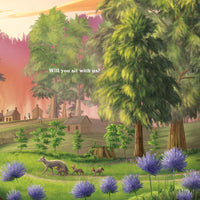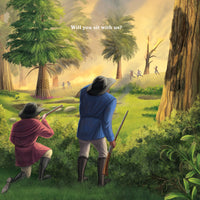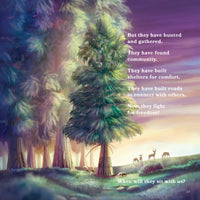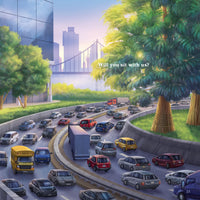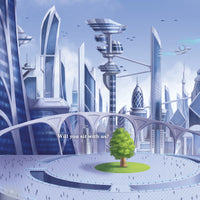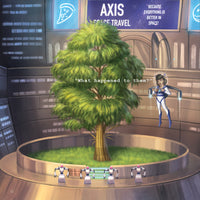 "What a beautiful story!" 
"Wonderful message."
"Gorgeous illustrations." 
"Love. Simply love."
You will receive! 

A beautiful 10 x 10 hardcover, dust jacketed, full color, award-winning book!
SAME DAY SHIPPING

 

(if ordered during normal business hours)
Pre-K-Grade 3
A young sapling sprouts! It is excited about its new world. It yearns to connect with all things that pass by.

Unfortunately, human beings are too busy. So, it patiently waits and watches for a thousand years.

Follow its magical journey as humanity evolves and trees begin to slowly disappear.

Until... a girl far in the future finds the seeking tree. With your help, she can change the course of history!
We are part of an intricate and connected ecosystem. The abundant resources of our planet are not disposable; there exists a delicate balance of give and take.
In a rapidly changing climate with concerns over global warming, this story reminds us to pause and revere in the beauty of our natural world.
Co-Illustrated by Kaya Oldaker

Awards By Jodi Dee
OUR GUARANTEE:
 ☑️  SAME DAY SHIPPING ONCE PRINTED!! (if ordered between normal business hours)
 ☑️  Tracking number for every order
 ☑️  Secure payments  
 ☑️  24/7 Customer Service
 ☑️  No hidden fees!
We truly believe in the best customer support, that is why we will do whatever it takes to make sure you have a positive purchasing experience. We respond to emails within 24 hours and will make sure all of your concerns are answered as soon as possible.
Product details
Item Weight :

 

1.26 pounds

Hardcover :

 32 

pages

Dust jacketed

ISBN-13 : 9781736209325
Dimensions :

 10 x 10

Reading level :

 2

 - 10 years

Publisher :

 

Jodi Dee Publishing (Spring 2023)

Language: :

 

English

JUV029050     JUVENILE FICTION / Science & Nature / Trees & Forests
JUV029010     JUVENILE FICTION / Science & Nature / Environment
JUV016050     JUVENILE FICTION / Historical / Exploration & Discovery